In an incredible last weekend of racing in the HeliMods Porsche GT3, our talented intern Harri Jones continued to deliver an outstanding performance and emerged as the new 2019 Porsche Michelin GT3 Cup Champion.
In his debut season, Harri has completely smashed what he set out to achieve and has represented HeliMods like a true champion every step of the way.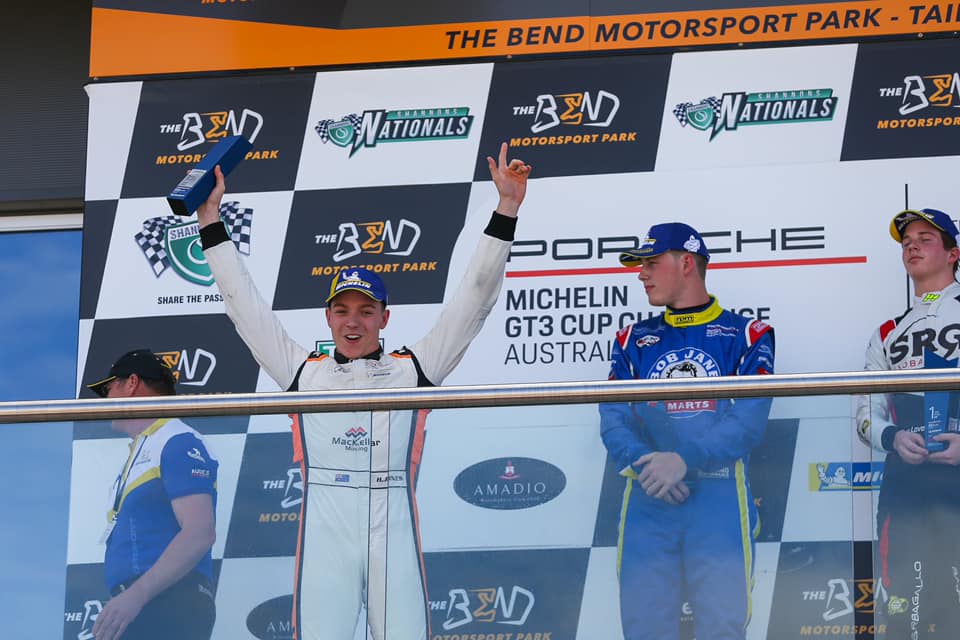 HeliMods signed on this year as the Major Naming Sponsor for Harri Jones as he made his debut in the 2019 Porsche Michelin GT3 Cup Challenge. At just 19 years of age, Harri is not only an accomplished driver – having won the 2018 Australian Formula 3 Championship and 2017 Bathurst 12hr – he is also studying Mechanical Engineering and Mathematics at the University of Queensland, with one of the top GPAs.
HeliMods also welcomed Harri as an intern this year, while he continues to finish his studies. Our decision to sponsor him and also take him on as an intern is part of our commitment as an organisation to supporting high performance teams and backing emerging talent to thrive and be the absolute best they can be.
We look forward to supporting Harri further as he continues to take the racing world by storm.
Share