Through a comprehensive range of innovative products and services, HeliMods' speed, agility and Industry 4.0 leadership is the perfect augmentation to Governments, OEMs, Primes and end-users, enabling the true realisation of mission effect.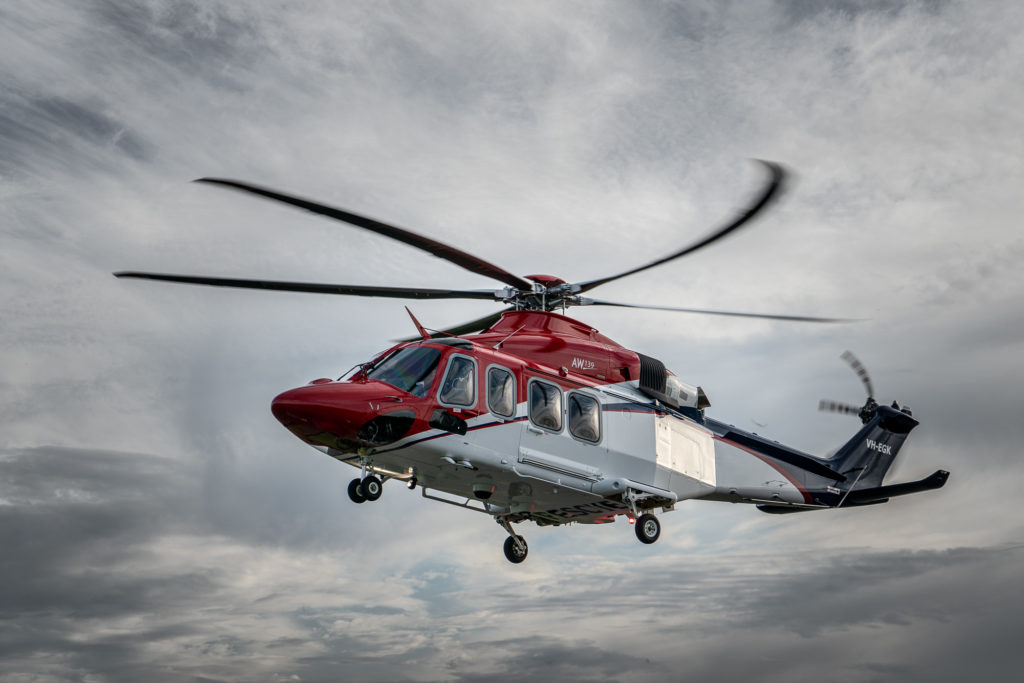 ///
Complete Aircraft Configurations
HeliMods has a proven track record of delivering highly customised, mission-ready platforms to operators and end users globally.
HeliMods brings a practical, outcome-driven focus, efficient stakeholder collaboration and expertise in systems engineering, to develop, produce, certify and maintain complete aircraft configurations that are compliant to user functional and performance requirements and modern aircraft safety standards. This knowledge and experience, combined with a holistic understanding of mission application and the commercial realities of procuring and sustaining aircraft, means HeliMods is uniquely positioned to offer best value for money at lowest total cost of ownership, through the life of a capability.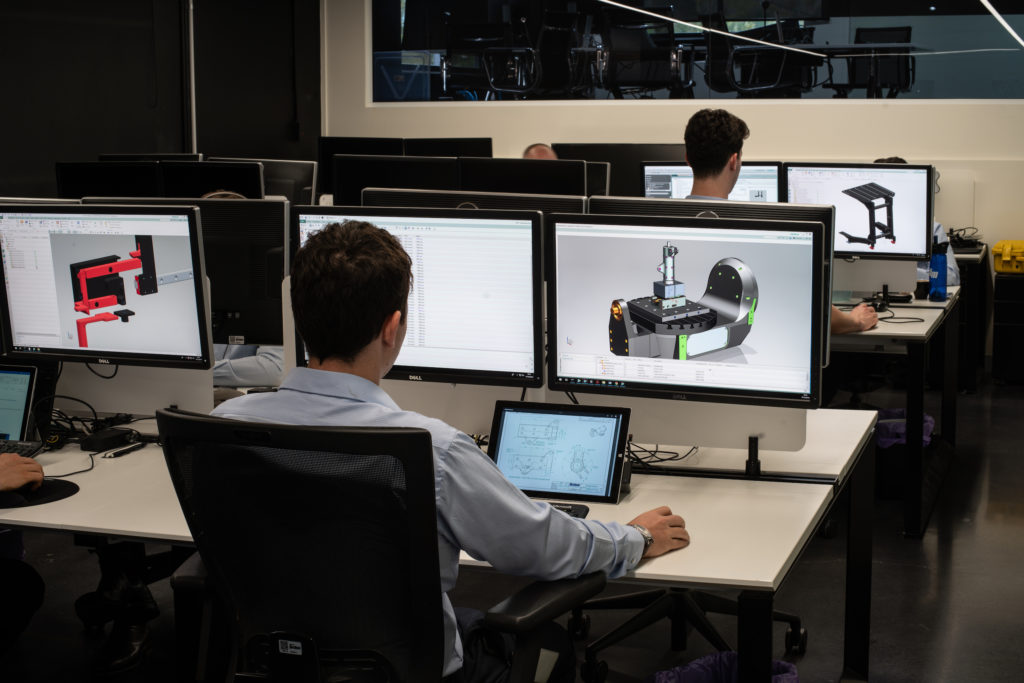 ///
Engineering and
Technical Advisory Services
HeliMods is built on a digital foundation, leveraging best-of-breed digital design and manufacturing tools such as associative advanced Computer Aided Design (CAD) modelling, Finite Element Modelling (FEM), laser scanning and photogrammetry, and Computer Aided Manufacture (CAM) to offer more than just consultancy, but connected, end-to-end, contextualised expertise.
HeliMods provides a variety of engineering and technical services backed by its technology stack, enabling capability and capacity augmentation for OEMs or Primes that can benefit greatly from our speed, agility and experience in solving highly complex challenges.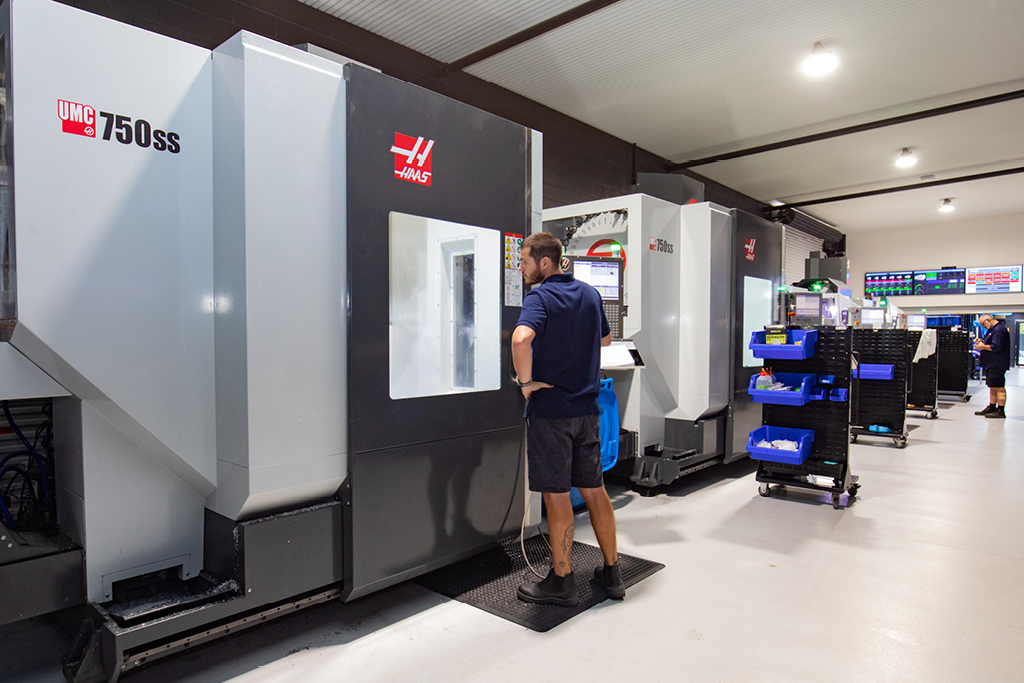 ///
Advanced Manufacturing Services
HeliMods' Industry 4.0 advanced manufacturing capability offers a variety of in-house services from rapid prototyping, analysis and manufacturing optimisation, to high precision CNC machining, digital conformity, First Article Inspection (FAI) and volume production.
HeliMods has an internationally accredited AS9100D and ISO 9001:2015 Quality Management System ensuring the highest levels of quality are achieved, whether it's a build-to-blueprint or end-to-end component design and manufacture.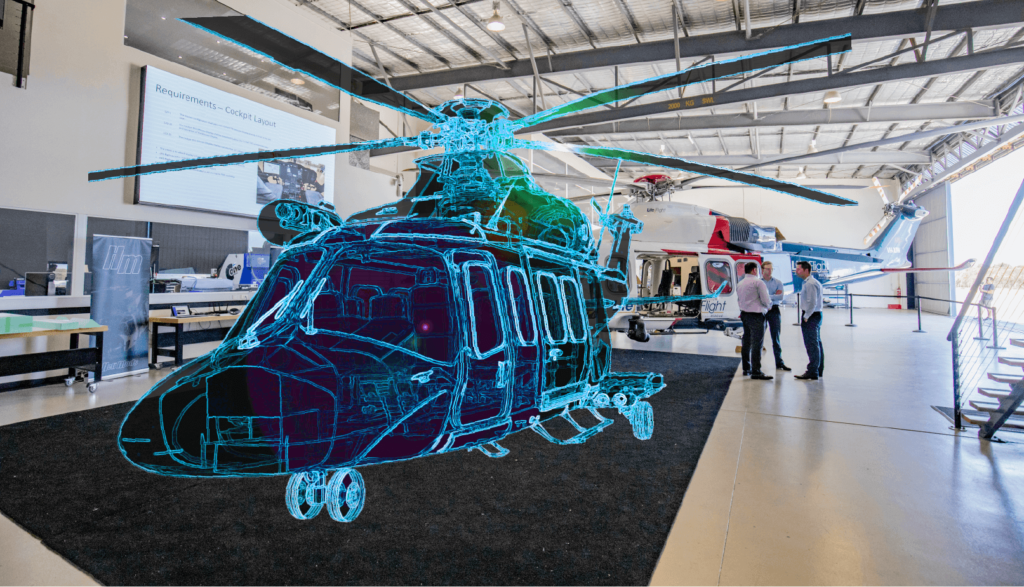 ///

Configuration
Lifecycle ManagemenT (CLM)

HeliMods Configuration Lifecycle Management™ (CLM) is an exclusive HeliMods service designed to support a modern and progressive fleet management approach. At its core, CLM is designed to provide direct access to HeliMods' engineering team backed by a full suite of advanced, industry-leading digital technologies.

CLM ensures operators and end-users can maximise airframe value through-life and evolve their configurations easily as new processes and technologies become available. CLM includes an array of service modules that can be tailored to suit specific customer requirements.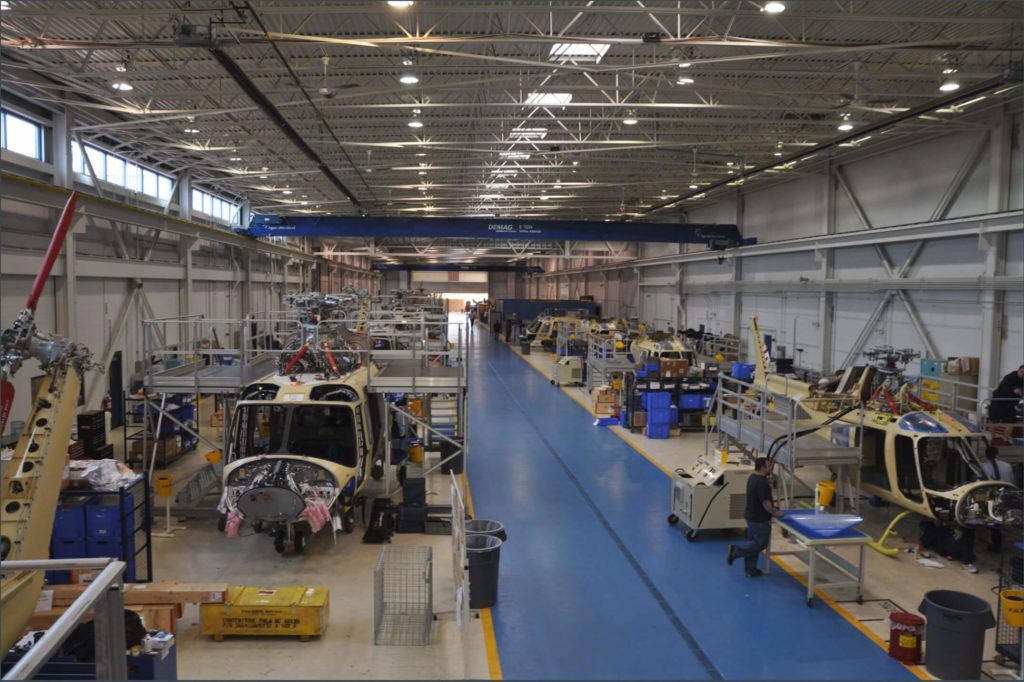 ///
OEM and Prime Support Services
HeliMods is a trusted technology and service delivery partner, chosen by OEMs and Primes to support all aspects of highly complex programs.
From the beginning of the program journey, we bring proven track record and industry-leading technical expertise to understand and define a cohesive balance between mission and airframe system boundaries. Using this, we develop the technical solution pathways and rich technical content needed to deliver comprehensive, compliant and compelling tender responses.
HeliMods' pedigree in quality and certification, backed by end-to-end capability, enables simple and efficient collaboration with OEMs and Primes in need of outcome-focussed, capacity augmentation and solution delivery.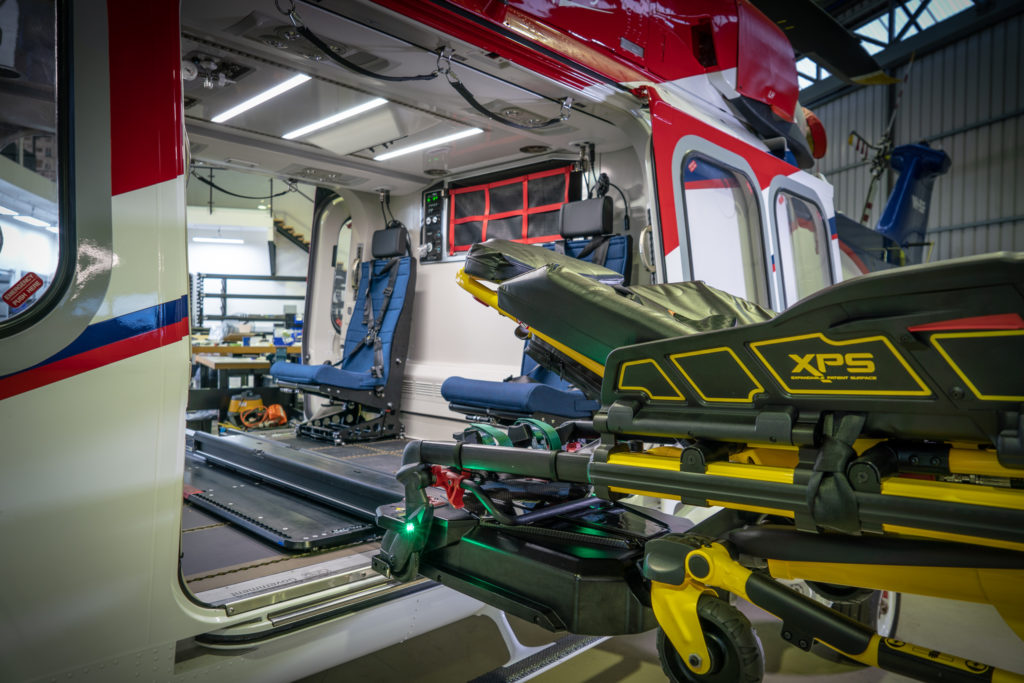 ///
Next Gen EMS Cabin
HeliMods has a long and successful track record of providing complete, highly innovative cabin interiors and is recognised as the benchmark for configuring EMS and multimission aircraft. We leverage our experience in providing patient-centric solutions, along with our commitment to solving industry's toughest challenges to offer to the market our next generation EMS Cabin.
Featuring reliable and dependable lightweight aeromedical products and configurations, and industry leading innovations in road-air interoperability, our next gen EMS cabin brings the tools and technologies needed to take airborne EMS operations to the next level.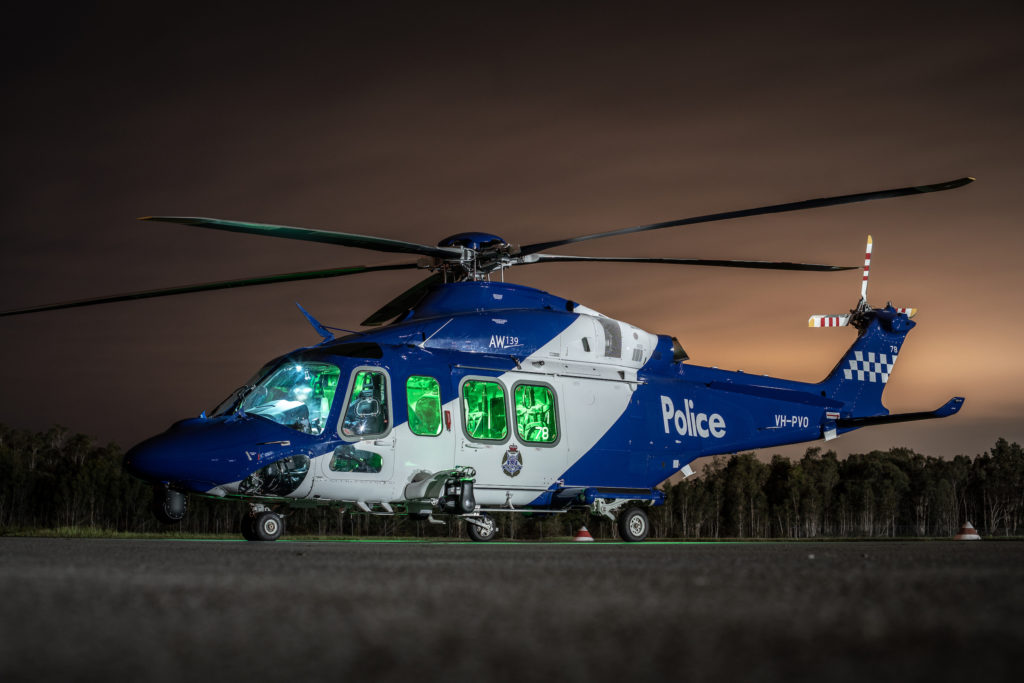 ///
Tactical Mission System
HeliMods' Tactical Mission System (TMS) stands out as the premier airborne Intelligence, Surveillance and Reconnaissance (ISR) mission suite. The TMS architecture leverages premium sensors, equipment and components to enable a tactical user experience augmented with the latest technology.
The vast array of cutting edge technology is presented to users in a weight optimised, highly ergonomic workstation and an innovative mission cockpit, optimising display of tactical imagery with instrumentation and situational awareness tools to provide users with significantly enhanced operational and training flexibility and maximising opportunities for crew collaboration and interoperability.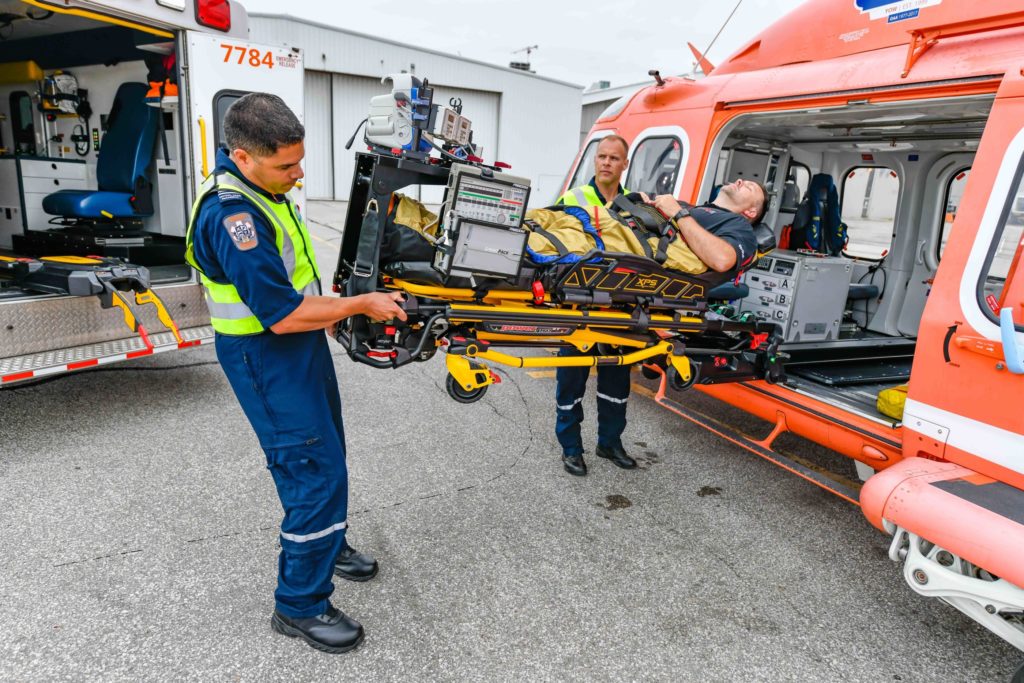 ///

POWERED AERO LOADER™

HeliMods' Powered Aero Loader™ (PAL™ ) represents a world-first patented innovation, bringing zero-lift, push-button stretcher loading technology to EMS services across the globe, integrated under Supplemental Type Certificate (STC).

The HeliMods PAL™ is the only solution on the market to take a true no-compromise approach to patient outcomes, crew and paramedic occupational health and safety and modern aviation safety and certification standards.
///

CONTACT US TO find out more about our products and services