HeliMods is a proud industry sponsor of the Aerospace Gateway to Industry Schools Program (AGISP).
We love supporting and inspiring young people to pursue careers in aviation, aerospace and engineering – and this week was a great day spent doing just that.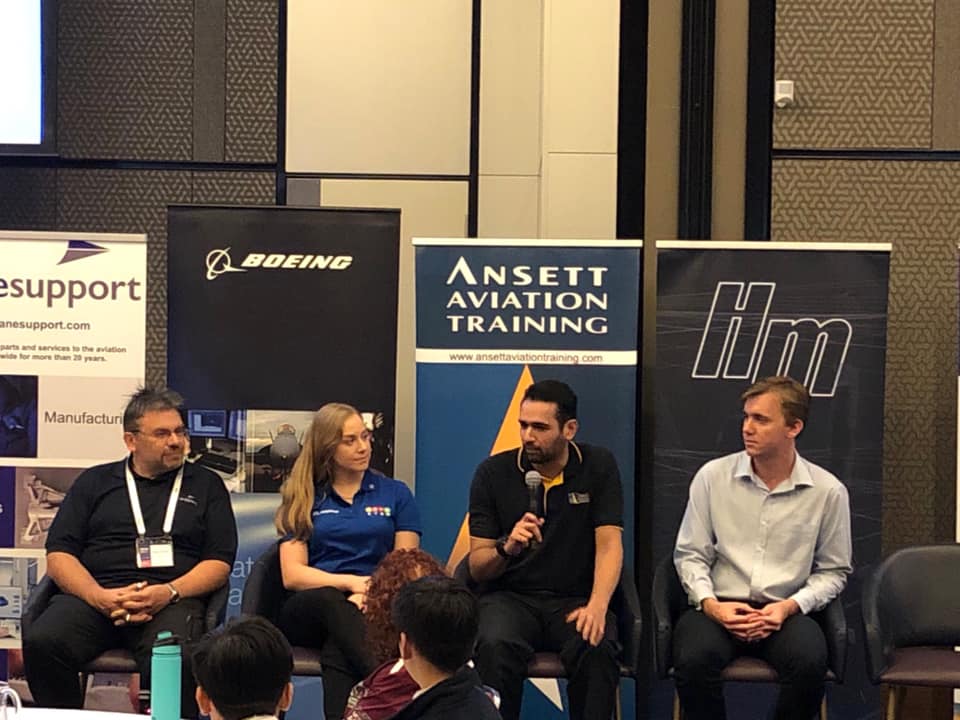 Our own Aerospace Engineer and AGISP Alumnus Brock Little was part of a panel devoted to "Inspiring the Next Generation" where he and other panel members shared insights with fifty Year 10 students, into career pathways and what a day in the life of an aerospace engineer looks like.
The feedback from the event was fantastic with one student sharing, "I feel like I have a much clearer understanding of what my career pathway from school could look like now."
Being part of initiatives like these is so important if we are to make a difference in the number of students pursuing careers in STEM in Australia. HeliMods looks forward to being part of inspiring more of the next generation of aviation, aerospace and engineering superstars.
Share